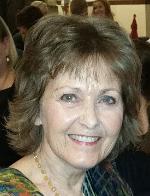 From the artist:
Art is a vehicle of self-expression for me. It starts with having an inspiration or vision of what I want to convey and evolves into developing a pattern, searching through materials, and establishing a design plan. Hours are spent in contemplation regarding the design and in the selection of fabrics and materials possessing the right special physical surface appearance or tactile qualities I am looking for to construct the project.
During the fabrication process, while remaining true to the basic artistic elements of shape, value, line, color and composition, I endeavor to add my own artistic vision and voice to my work through various techniques that I've developed throughout the years.
For my art quilts featuring women, I like to employ my folded fabric appliqué technique. I find this technique portrays their clothing in a very effective and unique manner. It adds the texture, depth, and movement I am looking for, and adds that extra punch I am striving to achieve.
The application of fibers and embellishments that are either handmade or "repurposed" adds that extra layer of interest which makes a big impact. A lot of thought goes into the use of special embellishments that enhance various design elements of the piece, and this is my favorite process in the finishing stage of my artwork. I love to use handmade beads, buttons, repurposed objects, fiber, stitching, stamps and various quilting techniques to add interest and texture.
Working with textiles in this way is challenging and rewarding. It allows me to push boundaries and create a story that conveys a sense of tactile warmth and character to my work and defines me as an artist. This fills me with a creative sense of accomplishment because my goal is to draw the viewer in and invite them to experience and feel the energy of my work.
I am an Associate Artist at the Brush Art Gallery & Studios, Lowell, MA; a member of the Studio Art Quilt Associates (SAQA), the Whistler House Museum, Arts Institute Group of the Merrimack Valley, Andovers Artist Guild, Hannah Dustin Quilt Guild, and the Merrimack Valley Quilters.
(c) 2018
all rights reserved | (c) 2013